Our vision is to cultivate a culture of recovery.
Over 50% of our board members identify as being in recovery from substance use disorders.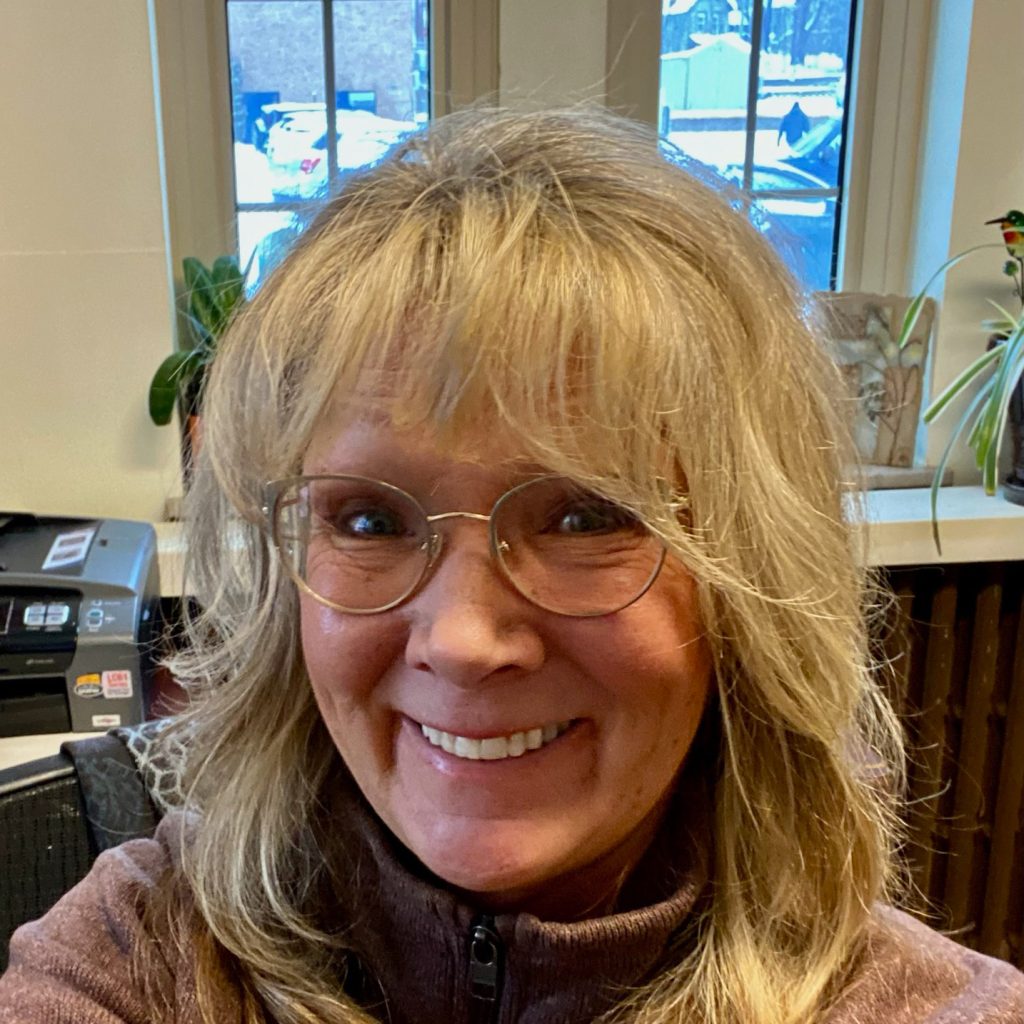 In addition to serving on the Superior Connections Board, Lori also currently serves as the Office Manager of First Presbyterian Church of Marquette. Perhaps her most important role, though, is being a familiar, friendly face to many of the individuals experiencing homelessness in the community. She is also the mother of two children and grandmother of three grandchildren. Lori has been involved in the recovery community in this area for approximately 34 years.
Her career milestones include serving the City of Marquette as Deputy City Clerk, Planning/Zoning Assistant, and secretary for various City committees for approximately 22 years, during which she gained knowledge of a wide variety of City processes and how local government operates. Lori also traveled to Marquette's Sister City in Kajaani, Finland as part of the City Sister City Delegation. At times she presided as Clerk at City Commission meetings. She later served the U.P. Health System Marquette for 15 years – first as Risk Management Assistant, and later as Senior Executive Assistant and Medical Staff Coordinator – gaining a wealth of knowledge in credentialing/privileging and how the administration and medical staff collaborate and function. Having served on several hospital boards and committees, including the Ethics Committee, she learned a great deal working with the physicians and about hospital policy/procedure. Lori played a major role in ensuring hospital compliance with all JCAHO Accreditation Standards to maintain accreditation.
However, her most rewarding experience came after the hospital while working for the Beacon House. Ensuring that patients and family members were comfortable and cared for while dealing with difficult health issues was the most rewarding of all.
Climate change is of great concern to Lori, and "simple living" is what she focuses on at this stage of life. "I do my best to live green, consume less, stay fit, and seek support to remain present and conscious." She does not own a car and rides her bike year-round.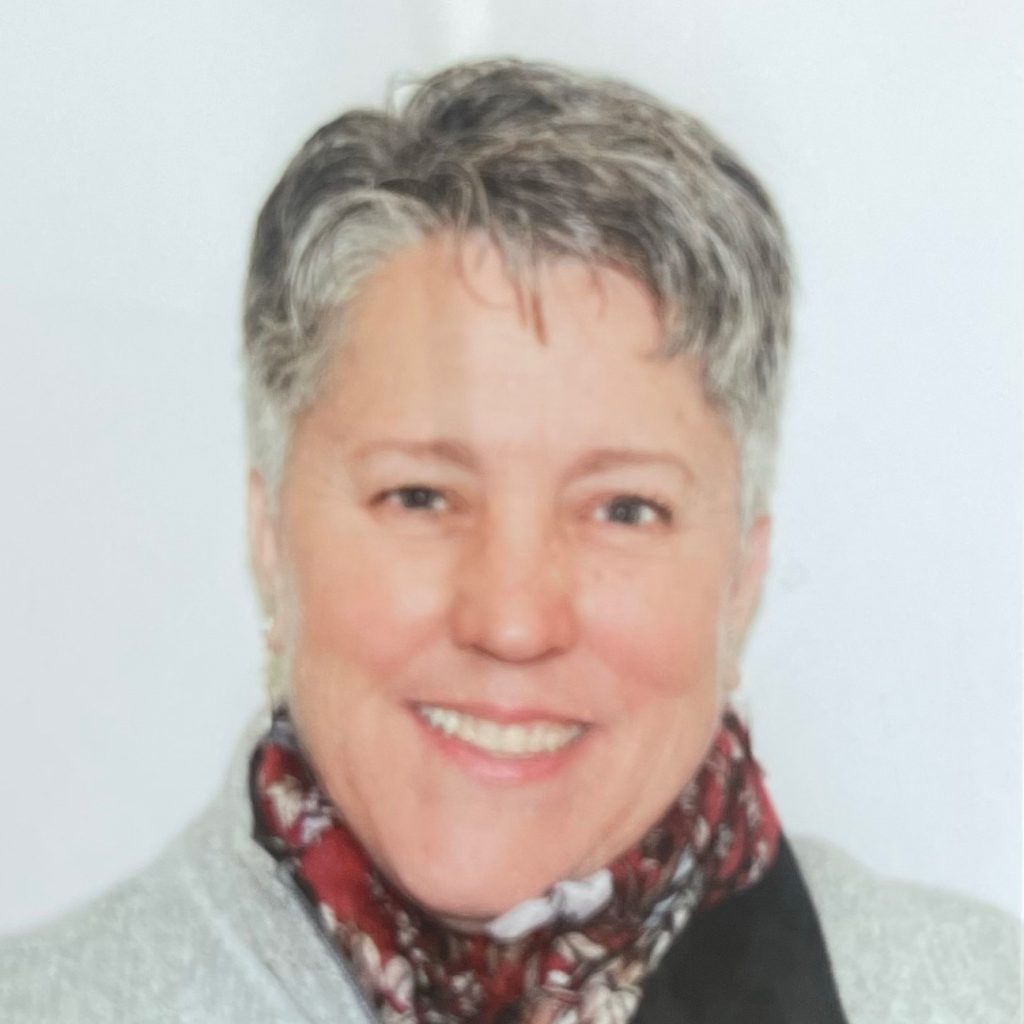 In addition to serving as our board president, Kim is a Rotarian and actively participates in and leads 4-H. She volunteers as a Guardian and Payee for people in the community needing these supports. Her career has focused on advocacy for people with disabilities, Substance Use Disorder and those experiencing homelessness.
Alcoholism runs within her family and affected her childhood significantly. Throughout her career she has worked with people with SUD, and has many friends she cares about who are in various stages of recovery.
She is a mother of 4 amazing people and married to a wonderful guy named Jack Frost. She lives on a small hobby farm in Skandia, Michigan. Her family has served as a host home family for Rotary Youth Exchange students and loves having them a part of their lives. Their home is always open to critters and people.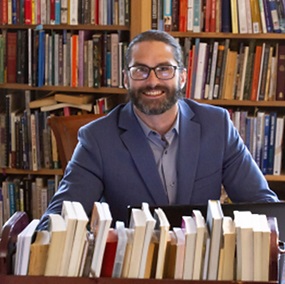 Ryan is the founder and Executive Director of Superior Connections RCO, which was born out of a need in his life for structure, purpose, and accountability. In and out of treatment centers for the better part of his early adult life, Ryan's experience put him in a unique position to understand where the need is for people who are vulnerable and people in recovery. His hope is that with this organization and his involvement with Families Against Narcotics, he can continue to reduce stigma within communities, work a plan for the individual, reintegrate people with substance use disorders and other vulnerabilities into their communities with happy healthy lives, and give back to the community in which he serves. He identifies as someone who is in long-term recovery.
Ryan was born in upstate New York and grew up in the suburbs of Detroit. He attended Oakland Community College, where he studied psychology and social work, and has since become state certified as a Peer Recovery Coach and as a Community Health Worker. Currently attending Northern Great Lakes Synod to become a licensed Lay Pastor, Ryan serves as the Campus Ministry Director for First Presbyterian Church. He has five beautiful children: Ryatt, Luci, Rome, Ruby—who is his guardian angel in Heaven—and Ruth. In his free time, Ryan hikes, works out at the Y, volunteers, and teaches yoga as a certified yoga instructor.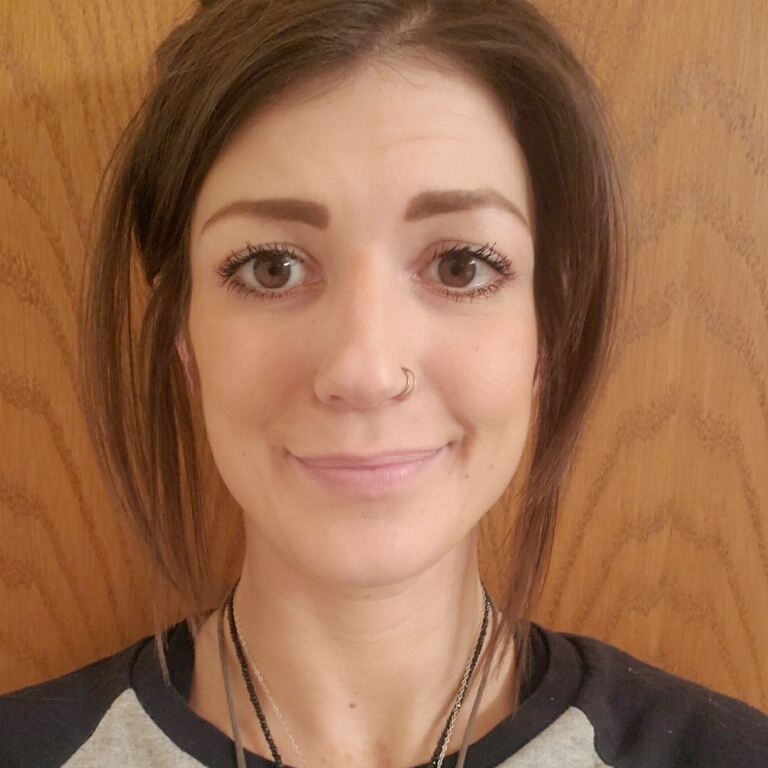 House Manager, Certified Peer Recovery Coach
Sarah offers services and support as an on-staff Peer Recovery Coach. She connects clients to resources and healthy outlets in the community, helps them set goals, and helps them attain and maintain those goals.
Sarah loves seeing the transformation and successes the clients are able to achieve, and loves connecting them to the right resources and networks to help them. Because of her own struggles with addiction and mental illness, and the traumas she has overcome, she can easily relate to clients and offer solutions that have worked for her.
Sarah's career goals include hosting a 5K run in memory of her brother to raise funds for a recovery residence and raise awareness about mental health and suicide; starting a recovery residence in her brother's honor; and continuing to gain certifications in all fields that will allow her to be of further service to the community. She believes in walking the walk and continuing to be a kind, compassionate, resilient role model for her peers. She is known as someone people go to for help, and considers herself a server – which is what she does at her full-time job at Elizabeth's Chophouse. She also serves the community, volunteers regularly, and serves the Lord through her church, Silver Creek.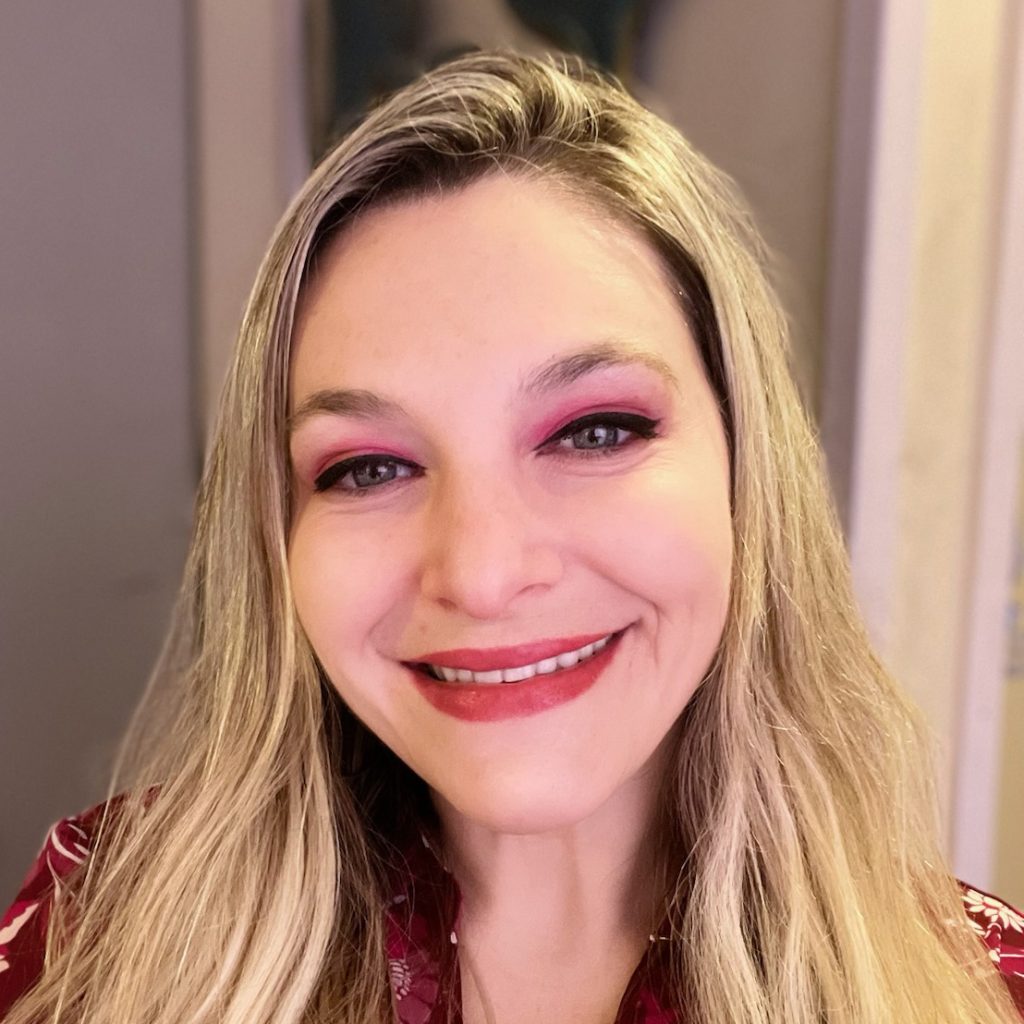 Office Manager, Case Manager and Associate RCO Coordinator
Stephanie provides the Casework for those engaged in the Community Health Work program. She also does much of the work regarding short-term fundraising for organizational needs such as sustaining the overnight emergency shelter, or providing for unexpected costs such as a new boiler for our transitional house. She also does work on a Recovery Community Organization grant to set up the structural pieces and collect data on community needs regarding recovery in our area.
Stephanie personally battled substance dependence for nearly a decade and has now been in recovery since August 2016. Through experiencing her own battles, she got an insider view on where service gaps lie and developed a serious passion for recovery. She considers it an honor to work with those still struggling with dependence on substances, those in recovery, and those somewhere in between. Her lived experience has made her job as a Case Manager much easier, as she has the ability to build rapport with individuals with SUD and/or mental illness and she often knows how to engage with them in an effective way that helps them meet their respective needs, while also being sensitive and empathetic to their struggles.
Stephanie has a Bachelor of Social Work degree with a minor in Human Behavior as well as a minor in Sociology; she is also a Certified Peer Recovery Coach. These are all integral to her case manager position at our agency. Outside of work, she is the mother of 3 children, a lover of the outdoors, a social-justice advocate, and a thrifting queen!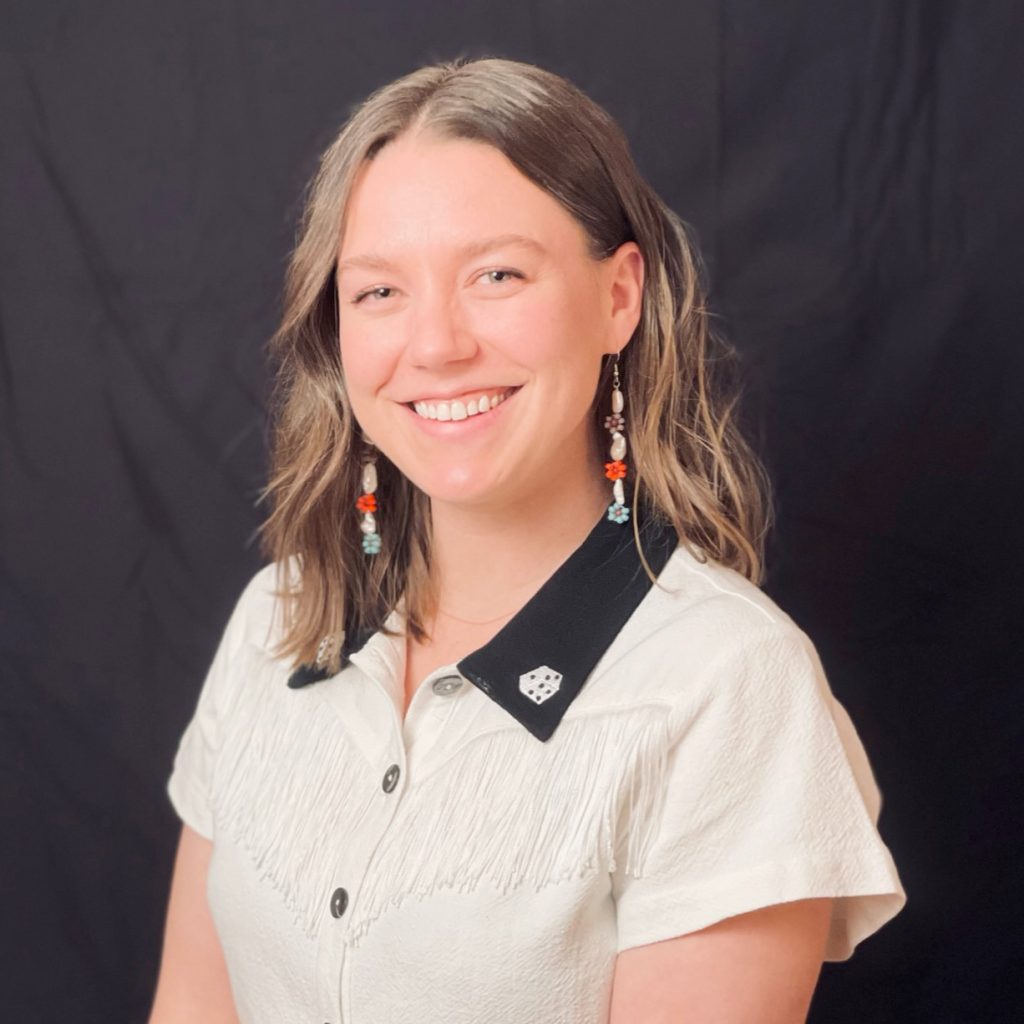 Kelsey helps folks in this community by acting as a liaison between community members and health or social services. She enjoys providing a safe and compassionate space for clients. Her experience as a registered nurse helps her in advocating for them when needed, solving complex issues and providing empathetic support.
Kelsey is an artist and writer and was the 2021 Artist Fellow at Chulitna Lodge. She has a Bachelor of Science in Nursing, having practiced as a Registered Nurse (RN) and as a Critical Care Registered Nurse (CCRN). She lives *mostly* off-grid on a 5-acre homestead with her partner and their dog. When she's not working as a CHW you can find her gardening, hauling firewood, writing, or dancing in her woodshop!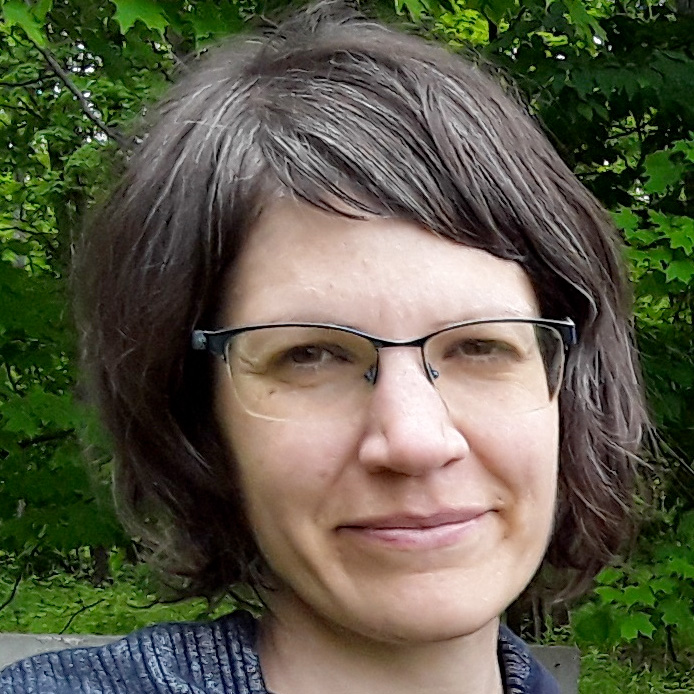 Emily's role is to help create a solid foundation for Superior Connections RCO as an organization. She has worked on a needs assessment, policies and procedures, grant writing, and more.
Emily likes organizing and researching, and wants the people served by the organization to be the center of the organization. Macro social work is her background, but she also draws on past experience as a paralegal and a graphic designer. Outside of work she volunteers, meditates, gardens, bikes, hikes, cross-country skis and practices yoga, among other things.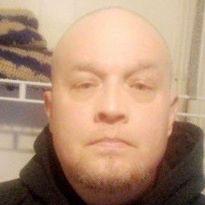 Connections Shelter Manager
Dennis's role at the shelter is to interact with the guests, listen to them, supervise them, and ensure that the shelter remains safe, clean and sanitary. He understands the people he serves, is good at listening, and is good at mediating disagreements.
His career highlights include working for Superior Connections after serving as the manager of another shelter, as well as the time he got to spend working in the beautiful town of Truth or Consequences, New Mexico. Outside of work, he is the father of five children, and grandfather to two grandsons. He loves camping and spending time with his family.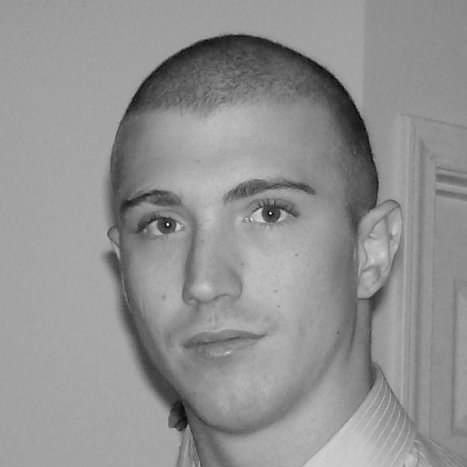 Connections Shelter Staff